WATER WELL & SEPTIC INSPECTIONS
Our Water Well & Septic Inspection services are designed to ensure the safety, functionality, and compliance of your water and wastewater systems. We go above and beyond to provide you with a thorough assessment of these essential components of your property.
Records Research: We begin by conducting a meticulous records research process, consulting the Oklahoma Department of Environmental Quality to gather valuable information on the installation and history of your well and septic system. This step helps us understand the system's background and any potential issues that may have arisen over time.
Water Well Analysis: As part of our inspection, we collect water samples for Total Coliform analysis. This ensures that your well water meets safety and quality standards, protecting your family's health and providing you with peace of mind.
Septic Field or Aerobic System Inspection: We conduct a comprehensive inspection of your septic field or aerobic system, including a full operational test. This assessment helps us identify any issues with the system's functionality, ensuring efficient wastewater treatment and environmental compliance.
Our Well & Septic Inspection services are your first line of defense against potential problems, providing you with the information needed to maintain these vital systems effectively. Trust us to safeguard your property's water supply and wastewater disposal, ensuring the health and well-being of your household.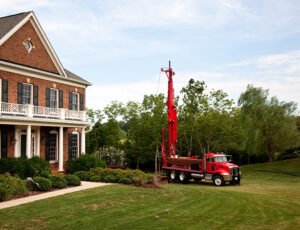 Best water well and septic inspections in Oklahoma City
Get a fast response, call us now